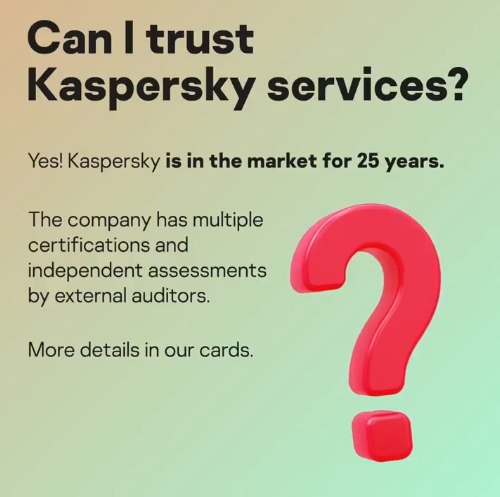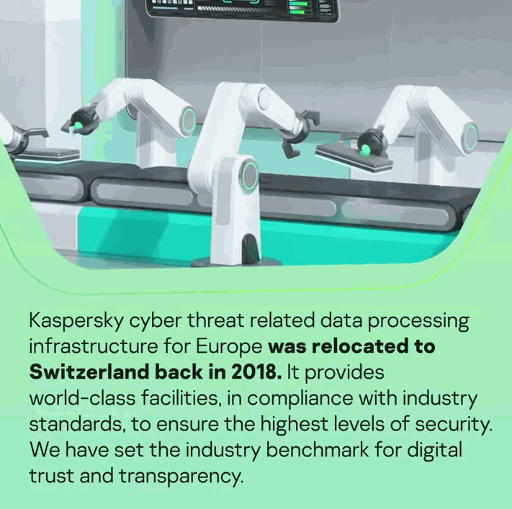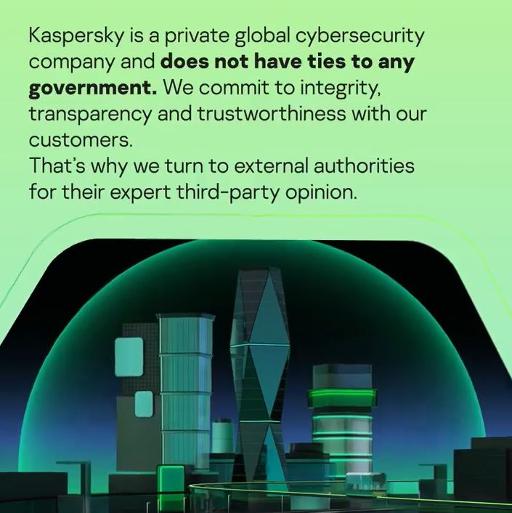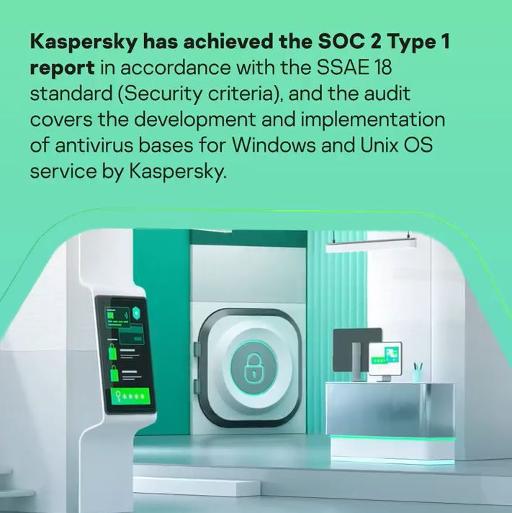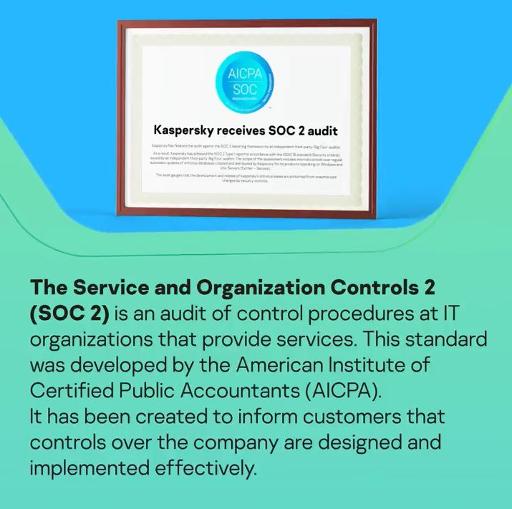 Yes! Kaspersky has been in the market for 25 years.
The company has multiple certifications and independent assessments by external auditors. 
More details in our cards.
Kaspersky's cyber threat-related data processing infrastructure for Europe was relocated to Switzerland back in 2018. It provides world-class facilities, in compliance with industry standards, to ensure the highest levels of security. We have set the industry benchmark for digital trust and transparency.
Kaspersky is a private global cybersecurity company and does not have ties to any government. We commit to integrity, transparency, and trustworthiness with our customers. That's why we turn to external authorities for their expert third-party opinion.
The Service and Organization Controls (SOC 2) is an audit of control procedures at IT organizations that provides services. This standard was developed by the American Institute of Certified Public Accountants (AICOA).
It has been created to inform customers those controls over the company are designed and implemented effectively.
Kaspersky has achieved the SOC 2 Type 1 report in accordance with the SSAE 18 standard (Security criteria), and the audit covers the development and implementation of antivirus bases for Windows and Unix OS services by Kaspersky.
ISO 27001 is an international standard with requirements for the creation, maintenance, and development of information security management systems. It certifies that:
• The information security management system reliably controls the protection of data from unauthorized access.
• Protective mechanisms are built in such a way that all malicious and suspicious objects transmitted over a distributed network for analysis are reliably protected and stored
• Information security processes and the applied means of protection involved in this activity comply with the best practices in the industry
Information security management system of Kaspersky has been certified against ISO/IEC 27001:2013 international standard by TÜV AUSTRIA.
Certification covers Kaspersky Data Services (KSN).
Our enterprise security solutions: Kaspersky Endpoint Security and Kaspersky Security Center are certified by the Common Criteria (CC).
It is an international standard for computer security certifications. Recognized in 32 countries, the certificate illustrates the quality of the product, and Kaspersky's expertise when it comes to protecting its customers.
The Common Criteria examines product development and architectural documentation. It also focuses on rigorous independent functional testing and conducts vulnerability analysis.
Kaspersky Endpoint Security is certified to the EAL 2+ Assurance Level.
Certification was conducted by an independent Spanish evaluation laboratory and approved by the certification body of Spain.
So, can you trust us?
It's not just our word.
Multiple audits & international scrutiny confirm that you can trust Kaspersky!