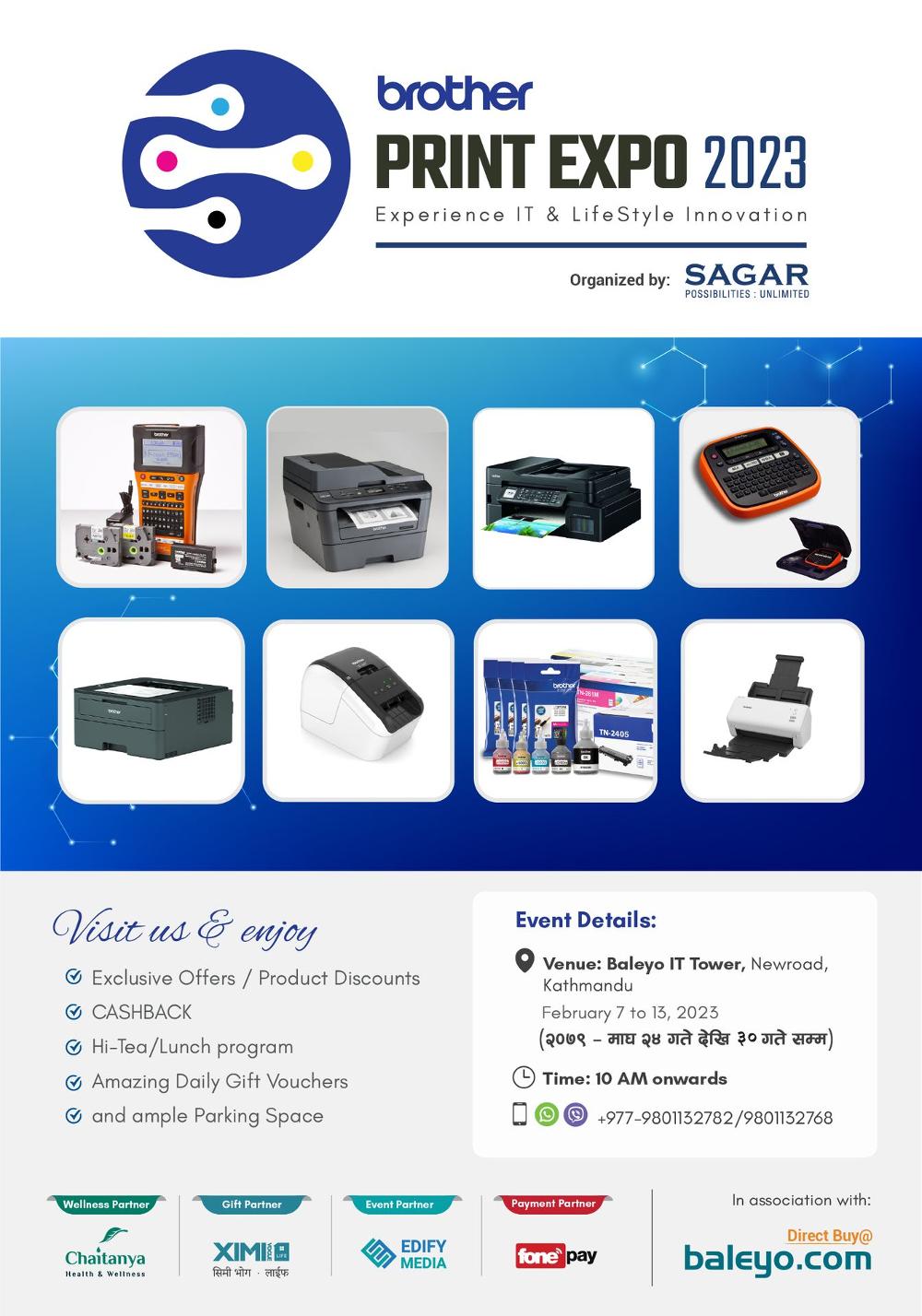 We are thrilled to announce the highly anticipated Brother Print Expo 2023, ​organized by SAGAR GROUP in association with Baleyo. We would like to extend a warm invitation to you to join us. This expo is a great platform where individuals from all over Nepal can get a glimpse of the latest advancements, trends, and innovations in the printing industry. It is an opportunity to meet with industry professionals, form new partnerships, and strengthen existing relationships. 
We have an exciting lineup of activities for our visitors including exclusive offers and product discounts, CASHBACK, Hi-Tea and Lunch, unique daily gift vouchers, and ample parking space for your convenience. As our valued partner, your presence will add tremendous value to the event, providing great opportunities for networking and business growth. 
Don't miss this chance to be a part of the Brother Print Expo 2023, where you can experience the future of printing and connect with the brightest minds in the industry. We look forward to welcoming you.
Visit Us at Baleyo IT Tower, Newroad Gate from Feb 7 to 13, 2023 (Magh 24 to 30, 2079) at the Brother Print Expo 2023!
Some glimpses of the Brother Print Expo 2023