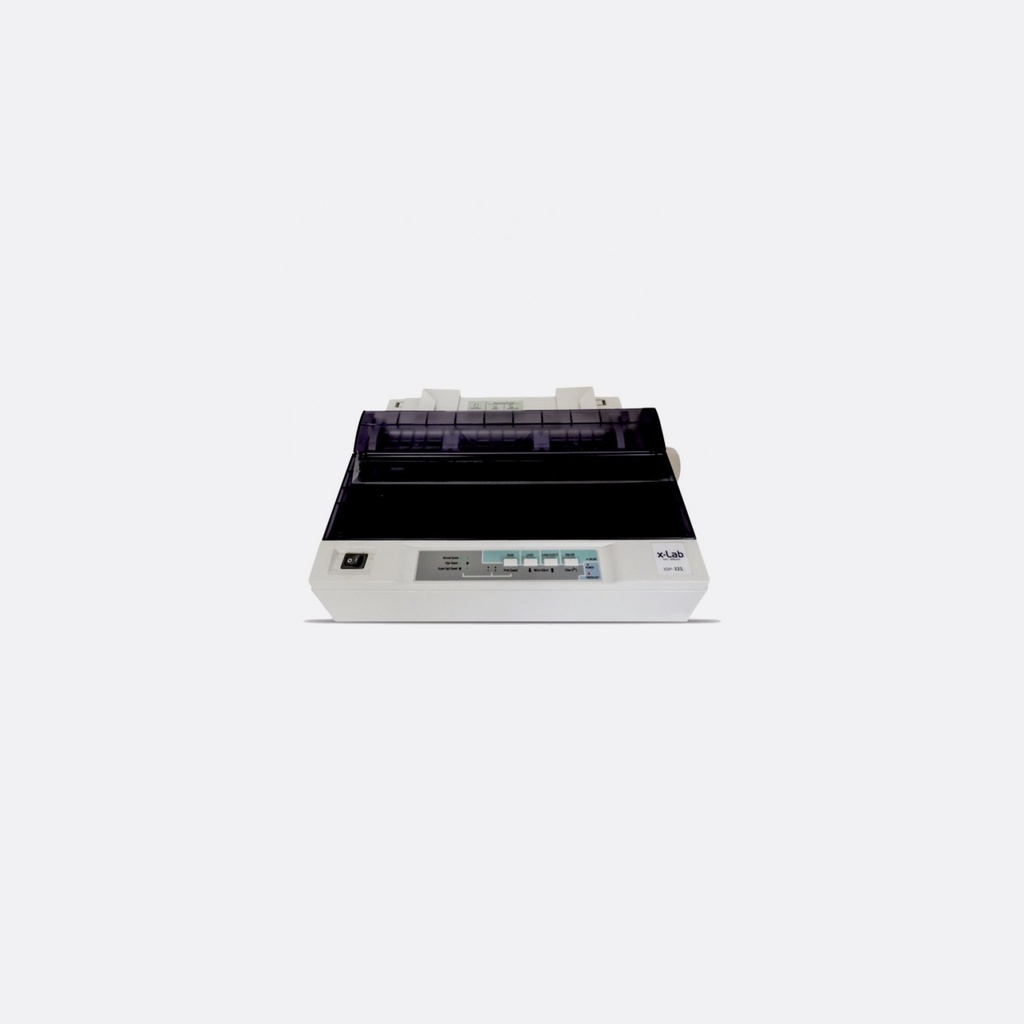 xLab XDP-321 Dot Matrix Printer
- Input Buffer : 132 KB
- Interface : USB 2.0, Parallel, Serial RS-232C
- Noise : < 53 dBA
- Paper Feed : Continuous Paper/Copy Paper, Sheet, Card, Envelope, Label
- Print : Normal 50cps to High 337cps
- Print Head : Diameter of wire 0.3 mm
- Printing Direction : Uni or Bidirectional logic seeking
xLab XDP-321 Dot Matrix Printer
This printer is very fast and durable. On the other hand, it operates at high speed. There is a USB Interface in this printer. This printer saves energy as well as  space

Key Features
- Input Buffer is 132 KB
- Interface : USB 2.0, Parallel, Serial RS-232C
- Noise is less than 53 dBA
- Paper Feed: Continuous Paper/Copy Paper, Sheet, Card, Envelope, Label
- Print: Normal 50cps to High 337cps
- Print Head: Diameter of wire 0.3 mm.
Product

Brand

xLab

Product Name

xLab XDP-321 Dot Matrix Printer

Model

XDP321

Country of Origin

USA

Interface

USB 2.0, Parallel, Serial RS-232C

Paper

Continuous Paper/Copy Paper, Sheet, Card, Envelope, Label

Print

Print Speed

Normal 50cps to High 337cps

Barcode

9 build - in - bar code formats for maximum versatility

Printing Direction

Uni or bi-directional logic seeking

Print Head

Diameter of wire 0.3 mm

Environment

Warranty

1 year

Power

3.6W on standby, 47W on operation

Printer Functions

Function

Fast and Durable, High Speed, 1 Original + 3 Copies, USB Interface, Energy Saving, Space Saving

Printing

Print Method

9 Dot matrix impact printer

Dimensions

Dimensions (WxDxH)

366 mm x 275 mm x 156 mm